Beautiful run through the green Amstelveen!
The marathon starts on the athletics track, the home of Athletics Association Startbaan. It continues quickly through a piece of built-up area and then along the large pool before ending up in the Amsterdam forest. There follows a beautiful route and eventually you pass the characteristic Urban Church of Bovenkerk (where now only the tower is still standing). After a small piece of development, the route follows the Bovenkerkerpolder towards Uithoorn. Then the route continues along the Amstel through the Middelpolder towards the Stadshart. Here the last sprint to the finish can be drawn towards the beating commercial heart of Amstelveen.
The course is completely over asphalt / paved paths
Marathon and Estafette route map: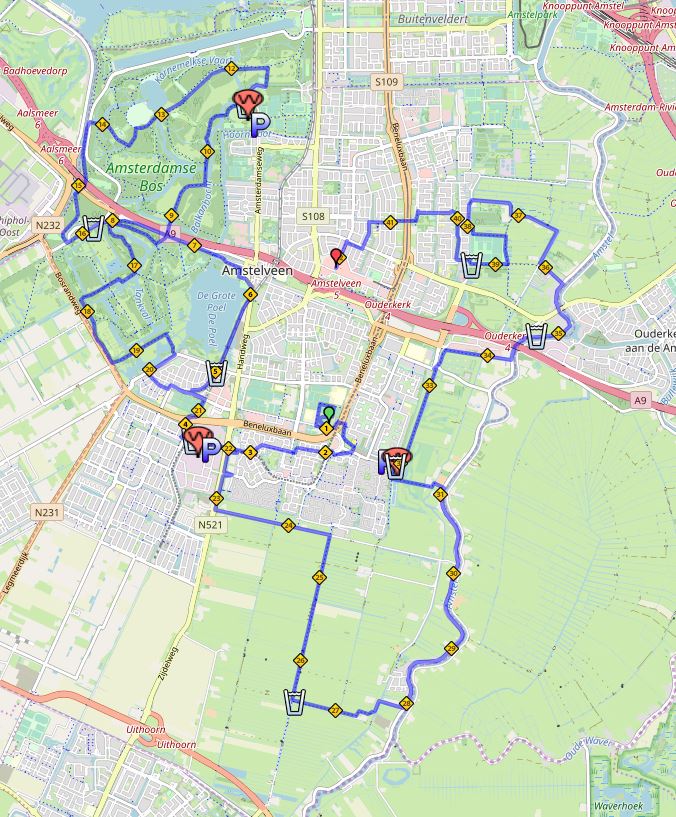 See link for the route on an internet map.
Half Marathon route:

See link for the route on an internet map.